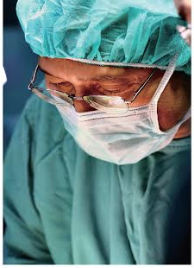 CLS., MS., MB(Med).,PhD., HCLD (ABB)
Senior Vice-President, Research & Development
Dr. Gan was an Associate Professor of Immunology and later Integrative
Medicine; and a Board Certified Clinical Laboratory Director with American
Association of Integrative Medicine, American Academy of Anti-Aging / Nutritional
Medicine and American Society of Clinical Pathology (Specialist Public Health).
He was previously a Clinical Director at the Center for Complex Infectious
Diseases, Clinical Director at VitaFit Center for Life (Anti- Aging / Nutritional
Medicine), Clinical Consultant with Consolidated Medical Bioanalysis, the Director
of Infectious Disease / Immunology Laboratory, Assistant Research Professor of
Microbiology / Medicine, Associate Integrative Associate Laboratory Professor of
Medicine, Professor of Medicine, Professor of Immunology and Clinical
Consultant.
Dr. Gan has received a number of honors and awards including:
• Outstanding Service in the Fight Against Emphysema, Tuberculosis and Pollution
and Contribution to Research on Cardiovascular Diseases from Long Beach
Lung Association.
• Certification of Recognition for Outstanding Contributions to Interns
and Residents.
• Outstanding Teaching Award in Internal Medicine Training Program from St.
Mary Medical Center, Long Beach
---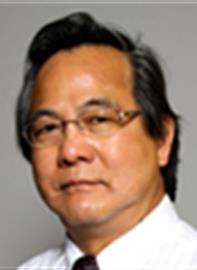 MBBS (HONS) N.S.W. , F.R.A.C.S (ORTH), F.A.M.S., F.I.C.S., F.A.Orth.
Consultant – Orthopaedic & Trauma Surgeon|

In 1980, Dr. Chang was Senior Registrar in Orthopaedic Surgery at Tan Tock Seng
Hospital and Singapore General Hospital. From 1981 to this present day, Dr.
Chang is currently Consultant Orthopaedic Surgeon specializing in the Practice of
Traumatic, Arthroscopic, Spinal & Reconstructive Surgery.

Dr. Chang has worked in the field of Orthopaedic, Trauma and Spinal Surgery for
more than 35 years. His special interests include Traumatic, Arthroscopic, Spinal
& Reconstructive Surgery. He is also the Consultant Orthopaedic Surgeon to
Gleneagles Hospital, Mount Elizabeth Hospital, Mount Alvernia Hospital, East
Shore Hospital and Thomson Medical Centre. Dr. Chang is an accredited
specialist in Orthopaedic Surgery by Specialist Accreditation Board, Ministry of
Health, Singapore.

He was also a Past Member, Medical Advisory Board, Gleneagles Hospital. Dr.
Chang is a current Fellow of the International College of Surgeons (F.I.C.S.). In
2004, he served as the Treasurer, International College of Surgeons (Singapore
Section). Then in 2005, he was made Honorary Surgeons Auditor, International
College of Surgeons (Singapore Section), and in 2006, he was nominated to the
position of Vice-President, International College of Surgeons. Dr. Chang was the
Vice-Chairman, Chapter of Orthopaedic Surgeons, College of Surgeons,
Singapore.|
---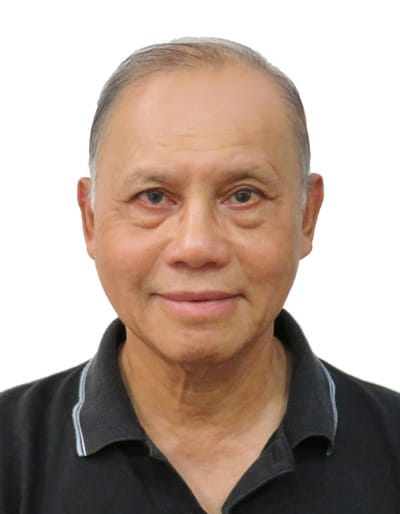 Senior Vice-President, Corporate Strategy
Mr. Chan is professionally qualified in accountancy and law and has diverse experience in both fields of work in a number of countries with different legal jurisdictions and financial environments.

His expertise in corporate and business law and in corporate finance, mergers and acquisitions was gained through his services with Price Waterhouse (in the United Kingdom, Australia and South East Asia), with Standard Chartered Group (in London and Singapore) and through his own legal practice. He has served as CEO of public listed companies in Hong Kong and Singapore and as an independent director of several listed companies.
---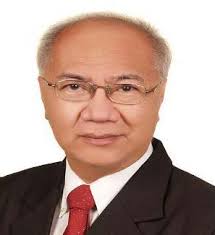 DBA, MBA, B. Soc. Sc.
Vice President – Investment
Dr. Foo is trained as an Economist. However, he worked many years in the
financial and banking industry. He was in senior Banking management positions in
Citibank, American Express and Standard Chartered Bank for 20 years. Prior to
joining the commercial banks, he was with The Monetary Authority of Singapore
for 4 years. For 2 years, he worked for a Singapore company as Chief Investment
Officer (CIO) managing China's Investment portfolio. He was also employed by a
Korean Social Media company as the CIO in the Singapore office. He was also
Director and Resident Manager of a Trustees company for 2 years.

He was a practicing management consultant for many years and had successfully
guided many companies in venture set-up, strategic business planning, raising
finance and business revitalization. Dr. Foo is conversant in Entrepreneurial
Finance, Strategic Business Planning and Technology. As part of his strategic
business consulting work, many Multi-National companies (MNCs) and small and
medium-size businesses (SMEs) consulted him on Financial Strategy, Corporate
Restructuring, Strategic Marketing Planning, Business Planning, Pre-IPO Planning
and Information Technology Strategy.

He is author of several finance and investment books.
---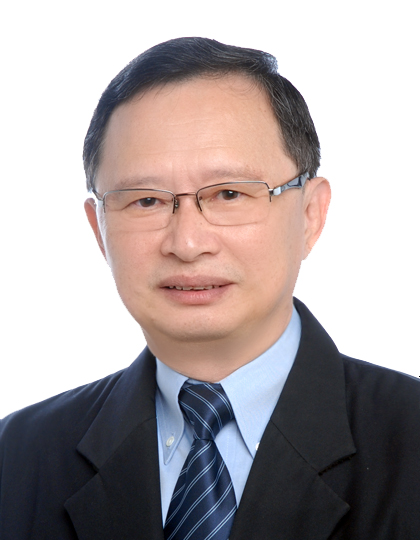 BSc Biz (SUSS), GDBA (SIM), Diploma in Electronic and Communication Engineering (S'pore Poly)
Vice-President, Operations

Francis worked for the same Semicon Multi-National Company for 29 years in various positions covering Field Services and Application Engineering, Sales & Marketing, Large Account Management and Service Operation Management with P&L responsibility. His last position held was Director of Asia Service Operation and managed over 100 Engineers and logistics staff.
---

MD., PhD. (Europe)
Senior Vice-President, Clinical Research

Dr. Deslypere was awarded his medical degree from the University of Gent in
Belgium in 1977. After graduation he specialized in Internal Medicine/
Endocrinology and started a scientific career at the Belgian National Fund of
Scientific Research (NFSR) and at the University of Gent. He obtained his PhD in
Endocrinology and Metabolic Diseases in 1984. Being clinically active he was
director of the Endocrine Lab at the University and also Head of the Metabolic and
Lipid Disorder Clinic of the University Hospital.

He spent two years (1987-1988) at the Dept of Human Nutrition (Agricultural
University Wageningen) where he worked with Prof. M. Katan and one year (1991)
at the Dept of Medicine (University of Texas South Western Medical School Dallas)
where he worked with Prof. Jean Wilson. In 1992 he was appointed Professor of
Endocrinology and Research Director at the NFSR. Dr. Deslypere left the
University in 1997 and started working for the clinical trial industry, first as Director
International Operations of a central lab (BARC) and subsequently as Regional
Director Asia Pacific for ICON Clinical Research based in Singapore.|

In 2002 he joined the Singapore Government as Research Director, National
Healthcare Group and the National University Singapore as Adjunct Professor. For
2 years, he was also Director of the Singapore Government's CRO (CTERU) and
is currently also Director of the Singapore Good Clinical Practice Programme.
He is also the visiting professor to Kings College London.
---

MBBS, M Med (Surgery), D. Urol (Lond), FAMS (Urol), FICS, AM, M.I. Urol
(Honorary) (London)
Director
 Dr Lim is the Medical Director of Andrology, Urology & Continence Centre at
Gleneagles Hospital, Singapore. He also serves as Adjunct Professor (Men's Health)
at Cowen University, Western Australia and Honorary Professor in Urology &
Andrology at the HT Naval Medical School in Indonesia. President of the Society for
Men's Health (Singapore), Professor Lim was also founder President of the Society for
Continence, Singapore, President of the Asia- Pacific Continence Advisory Board and
the Asian Society for Female Urology.

 A member of many international societies, including the American Urological
Society, the International Society for Impotence Research and the International Society
for the Study of the Aging Male, Dr Lim serves on the editorial board of various
journals. He has also published many peer-review journals and has also contributed to
nine books.

 Dr. Lim was conferred the Honorary Membership of the Institute of Urology, London
(1992), the Singapore Urological Association Lectureship of the Year 2001 and the
Eminent reviewer Award of the SMJ & the Eminent Scientist of the Year award 2003
from the World Scientists Forum.

 Dr. Lim's research interests and specialties include andrology, erectile dysfunction,
incontinence and general urology.

Fellowship and accreditation
MBBS (Singapore),
M. Med (General Surgery) (Singapore),
FAMS (Urology),
M. Inst. Urology (Hon) (London),
FCS FICS (Malaysia)
Diploma Urology (London)
Fellowship in Uro-surgery, Western General Hospital (Edinburgh)